Socio-Technical Systems
Socio-Technical Systems
The pervasive use of information and communication technologies results in an increasing interdependency between social and technical systems. Socio-Technical Systems are an approach to complex organisational work design that recognises the Human-Machine-Interaction. Due to this interdependence, it is not possible to consider social systems and the technical systems independently of each other. This connection allows both subsystems to benefit from each other. [1][2]
[1]    Baxter, G., Sommerville, I. (2011), Socio-Technical Systems: From design methods to systems engineering, Interacting with computers, 23(1), 4 - 17.
[2]    Leeds University Business School: Socio-Technical Systems Theory, https://business.leeds.ac.uk/research-and-innovation/research-centres/stc/socio-technical-systems-theory/, retrieved March 20, 2018.
Trend tendency (Frequency of related scientific publications)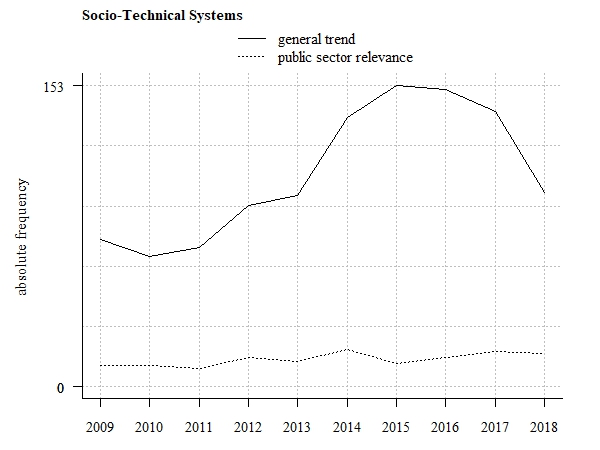 Categories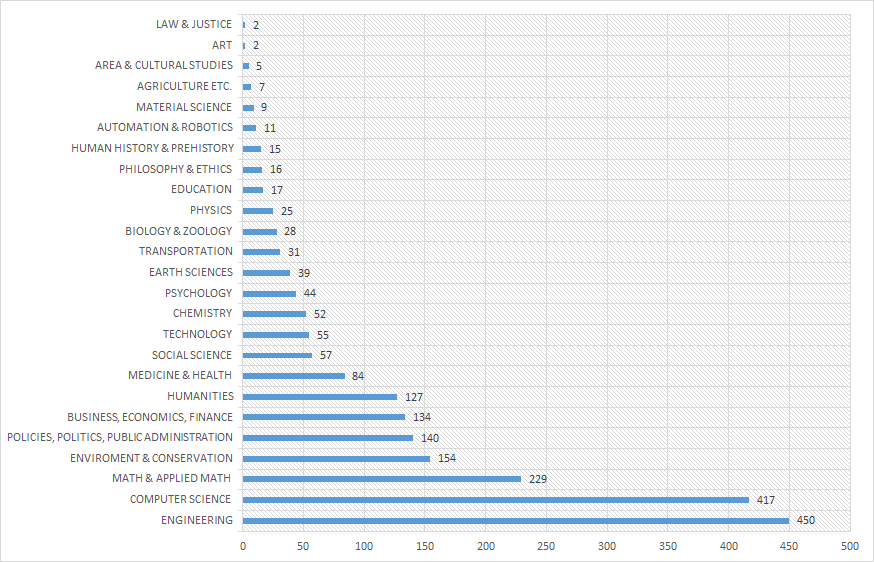 Type of trend:
Scope:
Assessment matrix
| | Agenda Setting | Policy Design and Analysis | Policy Implementation | Policy Monitoring and Evaluation |
| --- | --- | --- | --- | --- |
| Agriculture, Fisheries, Forestry & Foods | | | | |
| Economy & Finance | | | | |
| Education, Youth, Culture & Sport | | | | |
| Employment & Social Security | | | | |
| Environment & Energy | | | | |
| Health | | | | |
| Foreign Affairs and Defence | | | | |
| Justice, Legal System & Public Safety | | | | |
| Public Affairs | | | | |
| Innovation, Science & Technology | | | | |
| Urban Planning & Transport | | | | |
| Institutional Questions / Internal Affairs | | | | |